Answers to Your Breast Lift Questions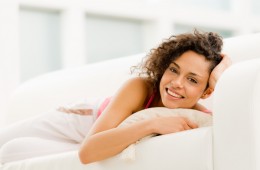 Breast lift, or mastopexy, is a cosmetic procedure performed to raise and firm the breasts by removing excess skin and tightening the surrounding tissue to reshape and contour the breasts. Overtime, a woman's breasts can change dramatically as they lose their elasticity and firmness. This is typically a result of aging, changes in weight, breastfeeding and pregnancy.
Breast lift usually does not change the size your breasts or round out the upper part of your breast. Often women who desire a fuller upper part of the bust combine breast lift with breast augmentation. For those seeking to reduce the size of their breast while lifting them may want to consider combing breast lift with breast reduction surgery.
Breast Lift Surgery
When undergoing breast lift surgery, the underlying breast tissue is lifted and reshaped to improve the contour and firmness of the breast. The nipple and areola are then repositioned to a more natural, youthful height and if necessary, enlarged areolae are reduced. Excess breast skin is removed which may improve the appearance of any stretch marks. It is important to realize that this surgery will leave scars on the breasts, but most heal very well over time. Look at lots of before and after photos to help get an idea of what to expect.
Breast lift provides patients with significant results immediately after surgery. More options in clothing may be available, especially bathing suits, little tops and sundresses. Having this performed can restore confidence through a more youthful figure.