Demystifying the Retinoids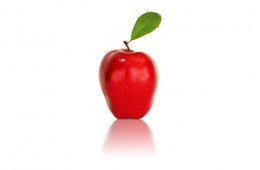 The Benefits of Vitamin A in Anti-Aging Skin Care, De-Mystifying the Retinoids
Overwhelmed by the number of beauty creams on the market? It's time to give a fresh look at Retinoids – An ingredient that has proven to improve skin texture, tighten pores, even skin tone, smooth fine wrinkles, decrease breakouts, reduce hyperpigmentation and make the skin more radiant.
Retinoids are derivatives of Vitamin A and include retinol, retinoic acid (also known as tretinoin), retinyl palmitate, retinol aldehyde and others. They were developed in the 60's and became FDA approved in 1971 for acne treatment. It was observed that they also were reducing fine lines and brown spots. That led to their use in anti-aging topical therapy and use on sun-damaged skin.
Retin-A and some of its offshoots such as Renova, Differin and Tazorac have all been very effective, however they can produce dryness, irritation and sun sensitivity. Retinol, the precursor molecule, has been developed to have less side effects and be stable, even mixed with other ingredients. Advances have been made in microencapsulation to preserve the efficacy of the retinol in face creams.
SkinMedica's Tri-Retinol Complex is a non prescription formula containing retinol, retinyl acetate, retinal palmitate and Vitamin E which converts to retinoic acid on the skin minimizing irritation. To purchase Tri-Retinol Complex or to discuss prescription strength Retin-A or Renova, call our office at 858-452-6226.