Benefits of BB Cream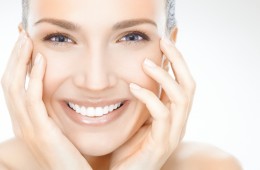 Lately I have been hearing a lot about BB Creams. I wondered, just what is a BB cream? I was very pleased to find out they are just what the doctor ordered –multitasking face creams that moisturize, prime, refine, restore and protect.
They are wonderful! Especially for women like me that like to have multi-functionality in one cream. It's a plus of course, if it also feels good, smells good and is nicely packaged at a price that is not over the top.
BB creams started in Germany many years ago with BB meaning Blemish Balm. They were then popular in Japan and Korea as a one color fits all combination foundation, moisturizer and sunscreen with good coverage. The Western version (now referred to as Beauty Balms) tend to be more like a tinted moisturizer on steroids with light to medium coverage. They are perfect by themselves for a glowing natural finish or as a primer for foundation, if more coverage is desired.
BB Creams are easy to use and can save you the expense and trouble of applying multiple products. They are often very sophisticated containing moisturizers, antioxidants and anti aging technology, sunscreens, skin surface refiners and ingredients with optical properties that blur and soften fine lines and impart a glowing youthful complexion.
Give them a try, if you haven't already. And don't forget to ask me about Renova or our other nonsurgical options for enhancing the beauty of your skin.
List of 10 popular BB Creams
Clinique Age Defense BB Cream spf 30, $37. A more mattifying cream in medium to heavy coverage good for counteracting redness. Comes in several shades and contains caffeine to soften fine lines, vitamins and optical effects.
Estee Lauder Day Wear BB Anti-Oxidant Beauty Benefit Cream spf 35, $38. Smooth and light with light to medium coverage, contains antioxidants and soothers, light cucumber scent.
L'Oreal Magic Skin Beautiful BB for Mature Skin, $17. Contains Vitamin C and soy seed protein. Two shades, colors develop on your skin. Light weight, good hydration, very sheer coverage.
Dr. Jart+ BB Beauty Balm spf 45, $34. One of the original BB creams from Korea contains antioxidants, biopeptides and skin brighteners. One shade, pump dispenser.
Urban Decay Naked Skin Beauty Balm spf 20, $34. Contains Glyage and Vitasource to improve elasticity and fight wrinkles, and Perpha protect to inhibit DNA damage. Lightweight, silky texture with light diffusing spheres. One shade.
BB Cream Garnier Skin Renewal spf 15, $13. A very popular choice in the lower price range. Very smooth silky texture in 2 shades.
Stila Stay All Day 10 in 1 Beauty Balm, $38. Good for mature skin. Contains peptides and anti-oxidants as well as microspheres. One shade, sheer coverage.
Diorskin Nude BB Cream spf 10, $44. Convenient and hygienic pump. Four shades matte, with medium coverage and complexion enhancers.
Smashbox Camera Ready, $39. Thicker consistency with medium coverage, multiple shades including the deeper range.
Too Faced Tinted Beauty Balm spf 20, $34. 5 colors. Nice lightweight natural finish gives a dewy look. Contains Vitamin A and chamomile for calming.
Come visit us in our new suite!
Center For Beauty
9850 Genesee Avenue, Suite 840
La Jolla, California 92037
858-452-6226