Breast Implant Revision Surgery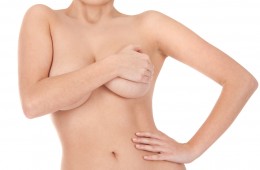 Over time, even the best breast implant surgeries can require touching up or other breast implant revision surgery.  This surgery is intended to change the implant size, or to correct an unsatisfactory result from a previous surgery.  Over time your breast implants may begin to leak, shift position or sag – especially after pregnancy and breastfeeding. Fortunately breast implant revision surgery allows women to restore their appearance to the desired results easily.
Changes to the breasts can occur naturally or be caused incidentally by poorly performed breast augmentation. In some cases, the wrong breast implant size might be chosen or the patient's anatomy may limit the size that is possible. This may prompt the desire to change the implant size or profile. Complications of bleeding or infection may lead to capsule contracture or unwanted results that can create the need for breast implant revision surgery.
Breast implant revision surgery will usually involve replacing your implants and eliminating scar tissue that may have developed over time.  The procedure can typically be performed in office in just an hour or so. You'll be able to return home the same day and to work within a week.
If you are ready to improve the appearance of your breast implants and reshape your previous augmentation, contact the Center for Beauty for your consultation today.