Chemical Peel Options Now Available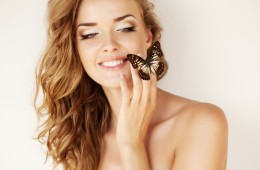 The Center for Beauty is proud to offer many methods for resurfacing your skin to eliminate the signs of aging and improve the affects of sun damage.  These options can help improve your skin's texture, clarity and soften wrinkles – making your skin appear youthful and refreshed.
Chemical peels offer patients an effective way to remove the signs of aging and sun damage from the skin.  Chemical peels often provide patients an alternative to surgery.
Vitalize Peel by Allergan and Vi Peel by Vitality Institute – popular peels that are effective for any age or skin type. The Vi Peel contains additional ingredients that help lighten discoloration.
TCA Peel – helps improve skin texture and tone while reducing the appearance of fine lines and discoloration.  It does not treat deep wrinkles or those patients with a high tendency to develop hyperpigmentation.
Dr. Sardo applies the Vi Peel or Vitalize Peel in two stages with the entire procedure taking about half an hour. Immediately after receiving a chemical peel, you can resume your normal activities. Over the next week your skin will naturally begin to peel and flake on its own, revealing soft, beautiful skin below the surface.
The Vi Peel can be repeated every four weeks until the desired results are achieved. The majority of patients report seeing a noticeable difference after the first peel and tend to be very satisfied with their results.
The TCA Peel may take several weeks to produce results. The TCA Peel will yield skin that has better texture and tone as well as a more even color and appearance.
If you would like to learn more or schedule your next chemical peel appointment, contact the Center for Beauty today.