Choosing the Right Anti-Aging Procedure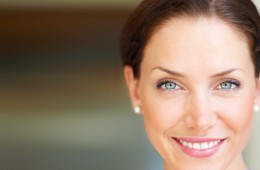 Truth: everyone ages; however, modern science allows us to combat the signs of age and improve our skin, enabling us to look more youthful than ever before. Choosing the right anti-aging procedure can seem complicated. From surgical to non-surgical procedures and the numerous injectables offered, you can wonder which are best and the most cost effective. When considering an anti-aging procedure it's important to first understand what areas you want to target and the results you wish to achieve. Consider your lifestyle and budget. From there, choosing the right anti-aging procedure becomes much more simple.
Surgical Vs. Non-Surgical Anti-Aging Procedures
One of the keys in choosing the right anti-aging procedure is whether you want a surgical or non-surgical cosmetic procedure. Typically, surgical procedures utilize some form of anesthesia and require a longer recovery time. But, they can also produce more dramatic results.
Blepharoplasty, or eyelid surgery, is a procedure that can greatly improve an appearance that looks tired and worn out due to sagging skin around the eyes. Additionally, brow lift surgery can be performed to remove a part of the muscle that causes vertical frown lines between the brows and tighten or remove the loose skin. The results can be astonishing, erasing several years off of your look. However, if you are experiencing only minimal skin sag or lines and wrinkles, then an injectable procedure such as BOTOX, which can have you back to work same day, might be more appropriate.
Facelift is one of the more dramatic anti-aging procedures you can have. Mini-facelift which is less invasive might be more appropriate if you are in the early stages of experiencing loose cheeks, neck or jowl skin.
Chemical peels and laser skin treatments can smooth aging skin and help lessen the appearance of fine wrinkles and sun spots. This type of treatment can add a more refreshed appearance without going under the knife.
Temporary vs Long-term Results
Facial injectables like BOTOX and dermal fillers offer patients quick results that look great, especially for those who are not sure that a more permanent fix is the right solution. Surgical procedures, on the other hand, tend to yield results that last longer.
Facial injectables take less time to administer, require no downtime, and typically cause only minor irritation. Also, there is no need for sutures or stitches of any kind. The results from injectables are only temporary and require follow up injections.
Even with surgical procedures, such as facelift and eyelid surgery, no result can be termed as permanent. Your skin will continue to age after the procedure, so you will eventually experience sagging skin and wrinkles. After a surgery, though, the results can be maintained with minimally invasive procedures.
Choosing the right anti-aging procedure does not have to be complicated. As with any cosmetic procedure, understanding your desired look is extremely beneficial and can help you make the right choice in the direction you want to go.