Complete Your Transformation with Excess Skin Removal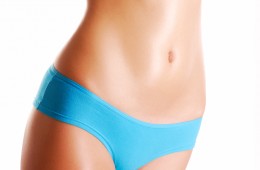 If you have recently lost weight due to diet, exercise or even a past pregnancy there is a chance that you are now noticing loose or sagging skin. This can be prominent especially around the waist, underneath the arms and around the breasts.
While weight loss is very rewarding, the side effects of excess skin can be disheartening. If your skin was unable to return to its original tightness following weight loss or pregnancy, consider a cosmetic procedure to remove excess skin today – sometimes this is your only option.
Undergoing excess skin removal surgery allows you to complete your weight loss goals and achieve a beautiful body shape. Excess skin removal surgery can be applied to almost any part of the body including the abdomen, upper arms, inner thighs and the buttocks area – in one surgery. It is important to understand that while excess skin removal will help you achieve a more contoured, natural figure, this type of surgery requires large incisions and, therefore, will produce scars. Nevertheless, patients typically report being extremely satisfied with the outcome of their surgery.
Contact our office to learn more today!