Enhance Your Appearance with a Breast Augmentation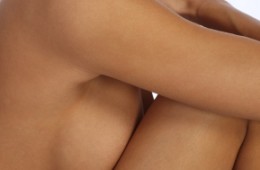 Did you know that breast augmentations continue to be one of the most popular cosmetic surgeries performed in the United States every year? This is also true within the state of California.  Luckily, Dr. Sardo specializes in giving women the new size, shape and appearance that they've always wanted with beautiful breast augmentation procedures.
With the growing popularity of breast augmentations, has also come many evolutions in the options available for treatment.  Depending on your preferences for size, shape and natural appearance – there is a perfect implant option out there for you.
Implants are most widely available as either saline or silicone, although most women opt for silicone implants due to the durability and natural feel of the implant. In addition to composition there are many options available in regard to texture, shape and size of breast implants. Dr. Sardo will listen to your cosmetic concerns and goals and then make a recommendation regarding the breast implant that may be right for you.
The entire procedure takes only an hour or two to complete and you will be able to go home the same day.  As with any surgical procedure there are risks including bleeding, infection, numbness and scarring. However, Dr. Sardo is highly experienced in breast augmentation procedures and will do all that she can to minimize your likelihood of experiencing these adverse reactions.
If you are ready to improve your body contour and the size of your breasts, contact The Center for Beauty today and learn why breast augmentation surgery is so popular!