Improve Your Silhouette with a Breast Lift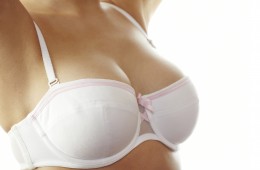 Breast augmentation is the most popular cosmetic surgery performed every year. However more and more patients seek natural-looking improvement without implants. For this reason, breast lift surgery is becoming more and more popular each year.
Breast lift surgery does not enlarge the size of your breasts but can dramatically change their shape, making them look fuller and more youthful. If you're ready to take years off of your appearance and feel like your old self again, consider breast lift surgery.
During a breast lift incisions are made inside the armpit or around the areola of the breast. The skin will then be tightened and excess skin removed and closed with sutures. During recovery your chest will be wrapped for several days and drains placed under your skin to prevent a build up of fluid. It will take about one week to recover and have your stitches removed.
There is some level of bruising and swelling to be expected after surgery, however most patients return to normal activities a week after surgery.
Contact our office for more information today.