Introducing Voluma XC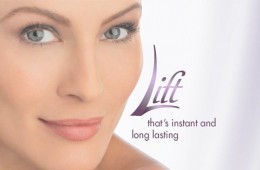 Now approved for rejuvenation of the midface, Juvederm Voluma XC from Allergan is an exciting addition to our noninvasive filler options. The breakthrough concept of revolumization offers subtle, but powerful restoration of the youthful contours of the face.
With age, volume is lost causing a flattening of the cheek contours and deflation adding to the saggy skin of the lower face. Voluma XC is injected with a fine needle in a short office procedure in the cheeks to add lift and natural curves to the flattened areas. The lifting action also improves the nasolabial folds (smile lines) and the "marionette" lines extending down from the corners of the mouth. Juvederm XC can still be used to further improve these areas and treat the lip area.

Like Juvederm, Voluma is made of hyaluronic acid, that is more tightly crosslinked with Vycross technology. This gives it a slightly thicker quality and allows it to last approximately 2 years. It is very well tolerated and while allergy would be unlikely, it is to be avoided if you have an allergy to Lidocaine, bacterial proteins or have a history of multiple allergies. One must be over 21 years of age to receive this product. Side effects are temporary bruising, swelling, firmness, lumps/bumps, tenderness, discoloration, and itching and usually resolve by 2-4 weeks. You can review the safety information at www.voluma.com.
The typical amount of product required for optimal correction is 1 to 3 syringes. The price is $925/syringe. Contact our office to ask about Special Introductory Pricing. Or, if you want to schedule a complimentary consultation.