Liposuction for Your Smoothest Shape Ever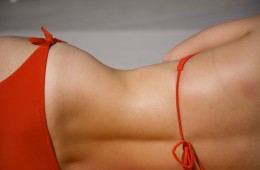 For many of our patients, diet and exercise are extremely helpful in reaching their weight loss goals. However, for some these methods of weight loss will never fully eliminate or reach stubborn pockets of fat. This is true for hard to target areas such as the lower belly, inner thighs and love handles.
Liposuction is a highly effective and simple procedure that can remove unwanted fat from all of these trouble areas as well as many more such as the back, neck, legs and arms. In order to achieve optimal results it is advised to lose as much weight as possible through a healthy diet and exercise plan
Liposuction involves making tiny incisions and then using a cannula, a thin, hollow tube, to suction fat out. By utilizing this technique, Dr. Sardo is able to shape and contour the body, creating a slimmer, more proportionate look. Liposuction is performed as an outpatient procedure under general anesthesia or local anesthesia.
Liposuction is an ideal procedure for those who are within 15 pounds of their desired weight and have adequate skin elasticity. However heavier patients can benefit from contouring areas of more protuberant fat deposits. It is not a good procedure for someone who is obese. You should also have good skin tone and some level of elasticity in the area to be treated. This will ensure you achieve the most beautiful contours possible.
Contact us today to learn more about the results possible with liposuction.