Liposuction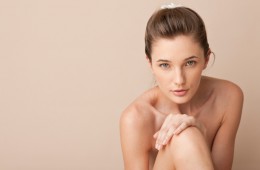 Liposuction, or lipoplasty, is a body contouring procedure that removes fat, helps you look slimmer, and improves your body's overall proportions. Many people have stubborn pockets of fat that diet and exercise cannot eliminate. Liposuction is ideally suited to removing these fatty deposits. While it is not a substitute for a healthy diet and exercise, it is a way to complement them so you look your best.
What is the Procedure Like?
I will make a few small incisions into your skin and inject salt water and anesthetic into the areas to be treated. A hollow instrument, called a cannula, attached to a vacuum system is used to suction out the fat deposits. I will insert the cannula under the skin and make precise up and down and back and forth movements to remove the unwanted fat.
What Areas Can Liposuction be Performed?
You can treat many areas of the body with liposuction, including your thighs, arms, ankles, neck, hips, waist, and back. In areas where the skin is thinner, such as the neck and arms, liposuction will need to be performed with a more delicate technique.
Common areas for liposuction are the inner and outer thighs, stomach, hips and flanks. These are the targets for people looking to remove "love handles" or "muffin tops", poochy tummies and "saddlebags." Liposuction can also be performed in conjunction with other procedures such as breast augmentation and tummy tuck, as in a mommy makeover.
Am I a Good Candidate?
In my experience, the best candidates for liposuction live a healthy lifestyle, with a reasonable diet and exercise. They are people who maintain a steady weight and have good skin elasticity, but have stubborn fat deposits that diet and exercise alone cannot alleviate.
Elasticity is critical because the skin needs to be able to bounce back and heal to the new contours to achieve the desired aesthetic outcome. If you have a lot of excess skin or lax abdominal muscles, tummy tuck may be a better option for you. Risks are possible with any surgery, but fortunately, they are few and uncommon in this procedure.
Most people resume normal activities soon after liposuction, though it may take several days or weeks for you to return to full activities. You can usually return to work within a few days, depending on how large the treated area is. Typically a compression garment is worn for 6 weeks. The final results may be visible as soon as 1 month after treatment, but they make take up to 6 months (and, rarely, up to a year) to be fully realized. Your results will continue to improve with time as the swelling subsides.