Mini-mize the Signs of Aging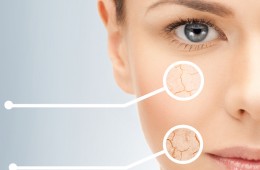 If you are starting to notice the first signs of aging such as sagging, wrinkled skin or lost facial volume it may be time to consider surgical correction. If you are in your late thirties to early fifties you may not be the ideal candidate for a facelift procedure. For these patients, Dr. Sardo is happy to offer a procedure known as a mini facelift
A mini facelift is a procedure to rejuvenate the areas of the face showing the first signs of aging. Over time, skin loses its elasticity and begins to sag causing the face to look aged and worn. Mini facelifts reduce this by targeting the jowls, cheeks, and beneath the chin and upper neck. By tightening these areas it can eliminate years off your appearance.
The mini facelift is minimally invasive and is performed under general anesthesia. Dr. Sardo typically performs the surgery in less than two hours. Incisions will be placed near the ear, then the sagging areas of the face are pulled and excess fat and skin are removed.
Compared to a full facelift, a "mini" facelift requires less time to recover. Dr. Sardo's patients return to work within 1- 2 weeks. Slight bruising and swelling may occur around the incision areas; however, this should diminish after a week or two.
Contact our office to schedule your consultation today.