Rising Popularity of Breast Lift Procedures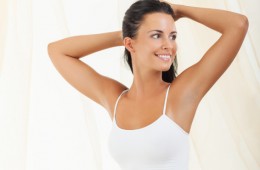 The Latest Plastic Surgery Statistics Are In, Breast Lift Numbers on the Rise
For the fourth year, plastic surgery procedures increased in the United States to more than 15.1 million cosmetic procedures. Of those, 13 million were minimally invasive procedures. More options are available than ever before, and the up tick may be on par with the country's economic growth overall representing a 3% increase from last year.
Botox and filler were very popular with the biggest increase last year in hyaluronic acid fillers (Juvederm, Restylane, Voluma). Other frequent procedures were chemical peels and laser hair removal. Botox tops the number of noninvasive procedures with over 6 million procedures performed last year.
The most popular surgical procedures were breast augmentation, nose reshaping, eyelid surgery, liposuction and facelift. A notable increase in the frequency was seen in breast lifts (mastopexy), which have increased 70% since the year 2000 compared to 37% for breast augmentation.
Other surgical procedures which have increased dramatically since 2000 are body lift and upper arm lift—these procedures have become more common as more people undergo bariatric surgery, causing loose skin from significant weight loss.
It will be interesting to see what the next 10 years bring as information and uses expand in bioengineering specific human tissues, anti-aging and stem cell research.