Skin Cancer Screening This Summer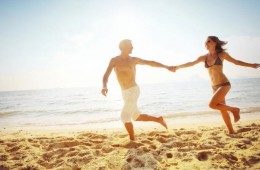 Schedule Your Free Skin Check!
Enjoying the gorgeous San Diego Summer?
We want to remind you to remember to protect your skin from the sun's harmful rays. Don't forget your sunscreen and protective clothing to help prevent the later development of skin cancers and early aging and wrinkles from too much cumulative exposure. Center for Beauty offers quality sunscreens and skin care products, free skin cancer screenings, and free consultations on reversing the hyperpigmentation, sun damage and wrinkling from too much sun.
Free Skin Cancer Screening
Schedule a free skin exam to discuss your risk factors, prevention, and deterimine whether you have any skin lesions that might be of concern. Dr. Sardo can advise you, offer you treatment, or refer you as appropriate. Whether you want to keep your skin as healthy or young looking as possible or whether you need help with abnormal growths or skin conditions, we can help. Call 858-452-6226 for more information