Smoother Skin with Your Own Cells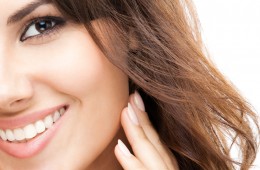 As the years pass, no one is immune from the signs of aging.  The most common characteristics of aging skin include lost elasticity and facial volume that has fallen flat. The delicate skin of the face is especially prone to aging as are the hands and neck, which have especially thin skin.
As the collagen in your skin breaks down and elastin is lost, your skin can sag and wrinkles form. Many patients that aren't quite ready for cosmetic surgery choose to fill their skin with a synthetic product. However these products can cause allergic reaction and even asymmetry in some patients.  If you are seeking a more natural solution to fill your sagging or hollow skin, consider treatment using your body's own fat cells. Fat transfer treatment can dramatically improve your appearance and help you to look younger than ever.
Fat transfer treatment improves the fullness in your face by transplanting your own fat cells from one area of the body to another. Many patients choose to harvest fat from their abdomen or buttocks for injection into the face, lips and hands. Fat transfer fillers are effective and long lasting.
Another advantage of fat transfer treatment is that results are immediate and recovery takes days and not weeks.  Visible improvement comes after just one visit, although lips may take two sessions for optimal results. Contact us to learn more about fat transfer as a dermal filler.