Tips for Choosing a Surgeon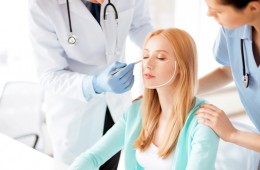 No decision to undergo surgery should be entered into lightly – no matter if the surgery is medically necessary or cosmetic in nature. In addition to researching the cosmetic outcome you seek and the surgery that you would like to undergo, it is equally as important to research your choice of surgery centers and surgeons.
Dr. Sardo encourages you to ask lots of questions when you visit our office for your first consultation. Any surgical procedure brings a certain level of risk that patients should be prepared to assume. With a skilled and highly trained surgeon these risks and adverse outcomes can be minimized or avoided.
Here are questions that recommend asking any medical professional before undergoing cosmetic surgery:
Where and when did you receive your medical training?
Did you complete a medical residency or fellowship in plastic surgery?
Are you a board-certified plastic surgeon?
How many times have you performed this procedure?
How often do you perform this procedure?
Is this the best surgery for me or are there alternative treatments I should consider?
What is the recovery period like for this surgery?
How will you manage complications?
Are there any side effects to this surgery that I should be aware of?
How long will the effects of this surgery last?
Contact the Center for Beauty today to schedule your consultation.