Laser Resurfacing & Chemical Peel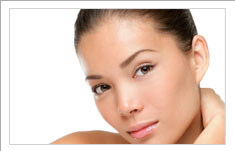 Various methods are available to resurface the skin to remove signs of aging and sun damage. These procedures can result in finer texture, more even pigmentation and soften fine wrinkles, giving a more youthful refreshed look to your skin.
The Vi Peel is a very popular as it is an effective peel with no down time. The skin flakes off like a sunburn in 5-10 days. This peel is good for any age or skin type. It improves skin tone and clarity and may have a slight tightening effect. It is also good for improving acne. It also can be used to treat the neck and decolletage.
If you have a week to "lie low", you may opt for a TCA Peel or a Fractional CO2 Laser Resurfacing. These methods will optimize your results, but do require special care and down time. TCA Peel is easily tolerated and takes about 30 minutes. CO2 Laser is done with topical anesthesia and mild sedation. Peels and Resurfacing range from $395 -$4,500.