Body Surgery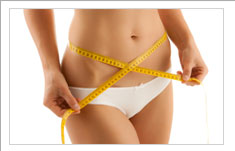 For many people, age, weight loss, pregnancy and heredity can leave the body looking less than ideal. At Center for Beauty, located in La Jolla, California, we aim to help you achieve your ideal body. Regardless of whether you want to eliminate a stubborn areas of fat and excess skin or want to contour your shape through liposuction, we strive to give every patient a highly individualized and enjoyable experience. We are proud to be able to offer our patients with a wide range of procedures including:
liposuction
tummy tuck
mommy makeover
excess skin removal
sclerotherapy (spider vein treatment)
Many times, patients will undergo a combination of these procedures in order to achieve their ideal body. Commonly, Dr. Sardo is able to perform multiple procedures in one surgery, eliminating the need to undergo anesthesia more than necessary and allowing for a single recovery process.
Patients commonly experience an improvement in confidence and self-image after a body contouring procedure. For those who were limited physically by excess skin or weight, cosmetic surgery can provide a sense of freedom. And, almost always, patients are able to experience a larger selection of clothing options afterward.
If you are someone who, despite healthy diets and hours of exercise, experiences certain areas of fat deposits that do not seem to disappear, then liposuction might be an option for you. Liposuction is a safe, quick and effective way of achieving your desired body shape. Taking under 1-3 hours to perform and done in an outpatient setting, liposuction is fairly easy to recover from. It is important to remember, though, that liposuction is not intended as a substitute for weight loss if very overweight. Liposuction is also commonly performed to complement with other body contouring procedures like tummy tuck, mommy makeover, and excess skin removal.
Pregnancy, weight loss and age can often result in a stomach area that is loose, sagging and less than pleasing. This can leave you feeling self-conscious, especially when wearing certain types of clothing. At Center for Beauty, we will work with you to help you achieve your desired body and help to restore your self-confidence. The tummy tuck procedure involves removing the excess skin and fat, while contouring the stomach area through tightening of the abdominal muscles.
Mommy makeover is typically intended for those who have had multiple pregnancies or have experienced fluctuations in weight loss. Mommy makeover is a combination of multiple procedures combined into a one surgery. Typically, mommy makeover is made up of tummy tuck, breast lift, and liposuction. The tummy tuck targets the stomach area, removing excess skin while tightening and contouring the abdominal muscles. Liposuction is then performed to further contour and remove stubborn fat. Breast procedures done at the same time may be breast lift, augmentation with or without breast lift to relieve sagging breasts and restore breast volume, or breast reduction.
Excess skin removal is a procedure that often yields the most dramatic results. Typically performed on those who have undergone extreme weight loss, excess skin removal is a surgery performed to eliminate excess skin to tighten and contour the body. At Center for Beauty, we strive to work with every one of our patients on an individualized basis to better understand and help achieve their desired results. Weight loss can be such a rewarding experience, but if you are like many who experience uncomfortable amounts of excess skin that are left over as a result, let us work with you to create the body you desire.
It is estimated that over half of all women experience spider veins. Spider veins can leave you feeling self-conscious and unwilling to the expose your legs. Sclerotherapy, or spider vein treatment, is a quick and easy procedure that helps eliminate these unsightly spider veins, allowing you to feel confident again. Performed in office and without the use of anesthesia, sclerotherapy is a fairly quick procedure to recover from. While in many cases it takes multiple treatments, the majority of patients report being highly satisfied with their results.