Breast Surgery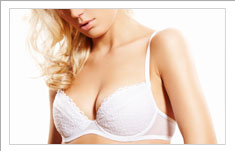 Breast surgery, whether that be enhancing, reducing, lifting, or revising previously placed implants, often improves your self-confidence. At Center for Beauty in La Jolla, California, Dr. Sardo and her staff take pride in providing an enjoyable and satisfying experience for your breast surgery. Regardless of your size, shape, or concern, Dr. Sardo will work with you to help you achieve your desired look. Center for Beauty offers patients a full scope of procedures including:
breast augmentation
breast lift
breast reduction
breast implant revision
Breast augmentation continues to be the most popular cosmetic procedure not only in California but also nation wide. Whether you want to enlarge the breasts or restore volume, shape, and firmness, breast augmentation can help you to achieve your breast enhancement goals. At Center for Beauty, Dr. Sardo is pleased to offer patients a selection of implants, saline or silicone. Breast implants can vary in texture, size, shape, and even projection. Dr. Sardo and her staff work with you to help you choose the right implant for your goals while aiming to give you a highly individualized and enjoyable experience.
Breast lift is ideal if you want to lift and restore your breasts to a higher position. Over time, age, pregnancy, and weight fluctuations can cause the breasts to lose volume and sag. The results from breast lift are often dramatic. Many patients experience a huge boost in self-confidence and frequently enjoy new clothing choices.
Sometimes, breast lift may be combined with breast augmentation because breast lift alone will not provide adequate volume and fullness to the upper breasts. Breast lift cases vary greatly from patient to patient. As such, Dr. Sardo will work with you to provide personalized experience and meet your aesthetic goals.
Breast reduction is ideal if you experience excessively large and heavy breasts. Often, breast reduction candidates are greatly limited physically by their large breasts and commonly experience pain and discomfort, usually in the neck, back and shoulder areas. Dr. Sardo understands the burden overly large breasts can have on you and will work with you to achieve more desirably sized breasts. This can allow you to improve your daily activities and potentially help you to revitalize your life. Many women who undergo breast reduction not only find exercising easier but also enjoy a larger selection of clothing options. Breast reduction is definitely one of the procedures with a very high rate of satisfaction.
Whether you need to replace existing implants or you have experienced complications due to implants, breast implant revision surgery can improve and restore your breasts to your intended look. Dr. Sardo has extensive experience replacing and correcting existing implants. Breast implants are not intended to last your lifetime and may need to be replaced. Breast implant revision is also performed to correct issues such as asymmetry, malposition, "double-bubble deformity", "bottoming out", webbing, rippling, and capsular contracture. If you experience any of these complications or are unhappy with your breasts, schedule a consultation with Dr. Sardo today.