Liposuction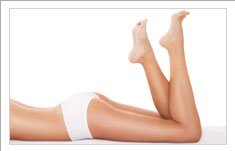 Liposuction, or liposculpture, is a procedure performed to remove unwanted fat from trouble areas that are resistant to dieting and exercise. Men often target the abdomen and "love handles" while women are generally concerned about their abdomen, waist, hips, back, thighs and knees. The procedure can also be applied to the ankles and arms or to the neck to treat fat deposits causing a "double chin".
The liposuction procedure involves making tiny incisions and then using a cannula, a thin, hollow tube, through which the fat is suctioned out. By utilizing this technique, Dr. Sardo is able to shape and contour the body, creating a slimmer, more proportionate look. Liposuction is performed as an outpatient procedure under general anesthesia or local anesthesia.
Regardless of the type of anesthesia, a tumescent technique is a great option. Tumescent liposuction uses a "wetting solution" that contains a local anesthetic, such as lidocaine, to numb the area and adrenaline which causes blood vessels to shrink down or constrict reducing bleeding and post-surgical pain.
Candidates for Liposuction
Liposuction is an ideal procedure for those who are within 15 pounds of their desired weight and have adequate skin elasticity. However heavier patients can benefit from contouring areas of more protuberant fat deposits. It is not a good procedure for someone who is obese. Additionally, those who qualify as a candidate for liposuction may experience:
areas of fat deposits that are out of proportion with the rest of the body and refuse to go away regardless of diet and exercise.
fatty deposits in areas that do not have a lot of excess skin because liposuction removes fat, not skin.
the desire to have more definition in particular areas of the body or to have a slimmer, more contoured shape.
In general candidates for liposuction should have good skin tone or tissue elasticity with isolated pockets of excess fat. Furthermore, ideal patients must have realistic goals and expectations for the procedure's outcome.
Liposuction Risks
Liposuction is one of the most commonly performed procedures in the United States and, therefore, is a relatively safe procedure with usually only minor risks and complications associated. Though occurring infrequently, risks include hematoma (an accumulation of blood under the skin), infection and changes in skin sensation. Also, the possibility of contour irregularity, allergic reaction, scarring, damage to underlying structures, and the need for revision liposuction are also possible risks.
Liposuction Recovery
Recovery from liposuction is a relatively quick. Liposuction is performed as an out patient procedure with most people returning to full and normal activity in less than a week. Patients will be sent home wearing compression garments which are used to help support the newly shrunken skin. Post-liposuction patients will be required to wear these for 6 weeks.
After liposuction, most patients report feeling sore as if they had exercised intensely. In general patients should avoid heavy lifting and bending over for the first week following the procedure. Patients may experience bruising and swelling which tend to subside within the first several weeks. Stitches from the small incisions will typically be removed a week following the procedure.
Liposuction Cost
The cost for liposuction ranges from $3,500 to $9,000 depending on the individual patient and the size and scope of the treatment area. These costs include the cost of the facility, anesthesia, and surgical garments. Medications and lab tests may be additional. Liposuction is an elective procedure performed for aesthetic purposes; therefore, it is not typically covered by insurance.
View Dr. Sardo's liposuction before and after photos, and schedule a personal consultation to have a thorough discussion about this procedure.
Related Body Contouring Procedures: