Mini Facelift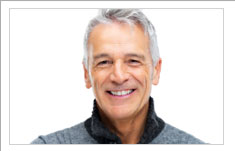 A "mini" facelift is a procedure to rejuvenate the areas of the face showing the first signs of aging. Typically performed on those in their mid-thirties to early fifties, "mini" facelift provides a way to achieve long-lasting results in a minimally invasive way. A "mini" facelift can also be performed for those who wish to re-tighten a facelift they may have had years prior. Overtime, skin loses it's elasticity and begins to sag causing the face to look aged and worn. "Mini" facelift reduces this, targeting the jowls, cheeks, and beneath the chin and upper neck. By tightening these areas it can eliminate years off your look, giving you a more refreshed and revitalized appearance.
Your Mini Facelift
The "mini" facelift is a minimally invasive procedure that may be done under general anesthesia and sometimes local anesthesia. Performed as an outpatient procedure, "mini" facelift Dr. Sardo typically performs the surgery a little over an hour to two hours. Incisions are strategically placed near and around the ear where the sagging areas of the face are pulled and excess fat and skin are removed. Dr. Sardo tightens the underlying tissue as well, referred to a SMAS lift. If needed, liposuction is performed under the chin. The result is to reduce sagging in the neck, chin and jowl areas, as well as minimizing the appearance of marionette lines.
Recovery After Mini Facelift
Compared to a full facelift, a "mini" facelift requires less time to recover. Typically a dressing will be placed on the incision sites, and this is removed within the few days after the procedure. In most cases, any sutures will be taken out one week after surgery. You may or may not be asked to wear a chinstrap for a week or two.
"Mini" facelift requires little downtime and the majority of Dr. Sardo's patients return to work within 1- 2 weeks. Slight bruising and swelling may occur around the incision areas; however, this should diminish after a week or two and typically can be easily concealed.
Results of Your Mini Facelift
Results from "mini" facelift are lasting; however as the skin continues to age, your results may be affected by gravity and loss of skin elasticity. A "mini" facelift is typically more ideal for patients who are just noticing signs of aging
or who wish to improve the results from a previous facelift. Patients will immediately notice a more defined jaw and chin line, as well as a more rejuvenated appearance. In most cases, a "mini" facelift can help successfully reduce the appearance of marionette lines or the lines around the mouth. You may get improved results by adding non-invasive procedures like Botox or injectable fillers. Results from a "mini" facelift typically lasts between 5 to 10 years.
Risks/Cost of Mini Facelift
It is very important in any kind of face-lift type procedure to have normal blood pressure, not be on any blood thinners (aspirin, ibuprofen, Advil, fish oils, Vitamin E and certain other supplements and medications), and not smoke. Like any surgery, there is a risk of bleeding and unsatisfactory scarring. The risk of infection or nerve injury are very rare. Bruising and swelling are variable and resolve with time.
The cost of a "mini" facelift in La Jolla can run anywhere from $4,500 to $12,000, depending on your individual needs.
Dr. Sardo has examples of patients in the mini facelift before and after gallery.
Related Facial Procedures: