Tummy Tuck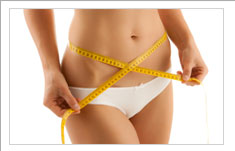 Abdominoplasty, commonly referred to as tummy tuck is a body contouring procedure designed to tighten the abdominal wall and remove excess skin and fat. It is most often done to correct the after effects of pregnancy or large weight loss on the midsection. However, men and women that just have saggy skin or protuberant abdomens can sometimes benefit as well. There are several options, depending on the patient's anatomy and circumstances that dictate the type of procedure, Dr. Marialyn Sardo of Center for Beauty will recommend. Abdominoplasty is often performed by itself, but when combined with other procedures that correct the residual effects of pregnancy on the abdomen and breasts, it may be called a "mommy makeover".
Tummy Tuck Surgery
The surgery is most often done as an outpatient at Scripps Outpatient Surgery Center in La Jolla, CA, but sometimes requires an overnight stay. The procedure involves making an incision across the lower abdomen. The skin/fat layer is released off the muscles and the vertical midline is sutured like a corset to cinch and flatten the abdomen, especially where it has stretched out from one or more pregnancies. The excess skin is pulled down and trimmed away creating a flatter tighter abdomen.
If the excess skin is only below the navel, a Mini Tummy Tuck can be performed. This removes saggy skin and tightens the lower abdomen. This procedure is less invasive with a lower cost, shorter operative time, and faster recovery. A Mini Tummy Tuck can also be performed to repair an unsatisfactory or indented C-Section scar. Liposuction is sometimes used to optimize the results. The ideal candidate will be a healthy, non-obese individual who is a non-smoker.
Tummy Tuck Risks
Risks are rare, but include bleeding, infection, fluid formation under the skin (seroma) and unsatisfactory scars. Other more rare risks are possible and further aspects of the surgery will be discussed in detail at your consultation with Dr. Sardo and pre-op visit.
Tummy Tuck Recovery
Recovery varies whether a full tummy tuck or a mini is performed. A full abdominoplasty requires drains for several days and taking it easy for 10-14 days. Activity is slowly increased and most have return to full normal activities by 6 weeks.
Cost of Tummy Tuck
At the Center for Beauty in La Jolla, CA, the price of a minituck is approximately $5,000-$8,000. A full abdominoplasty is $8,000-$16,000. For a more accurate quote, schedule a complimentary consultation to discuss your individual procedure.
View Dr. Sardo's tummy tuck before and after photos, and schedule a personal consultation to have a thorough discussion about this procedure.
Related Body Contouring Procedures: